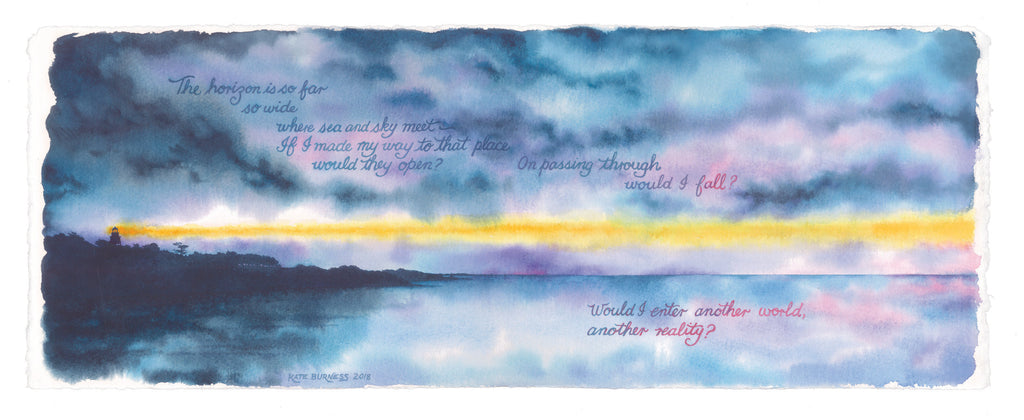 Onetahua Triptych
Triptych limited edition of 7. Sold as a set of 3 prints. Each print measures 270x630.
Horizon "The horizon is so far, so wide, where sea and sky meet -
If I made my way to that place, would they open?
On passing through, would I fall? 
Would I enter another world, another reality?"
Spiral "Or is there no space, no gap at all on that horizon?
Is this world, this reality, a continuum? A circle, a spiral? 
Not one, but many, containing an infinite number of worlds within itself -"
Letting the Light In "And as I continued would I discover at last, and learn to trust, 
not a physical space, but the space in my mind and heart?
The space that has always been there - 
Letting the light in, and out"
Inspired by the environment of Onetahua (Farewell Spit), Golden Bay, New Zealand.
Printed on 310 gsm paper of the highest archival quality using the Giclee method.