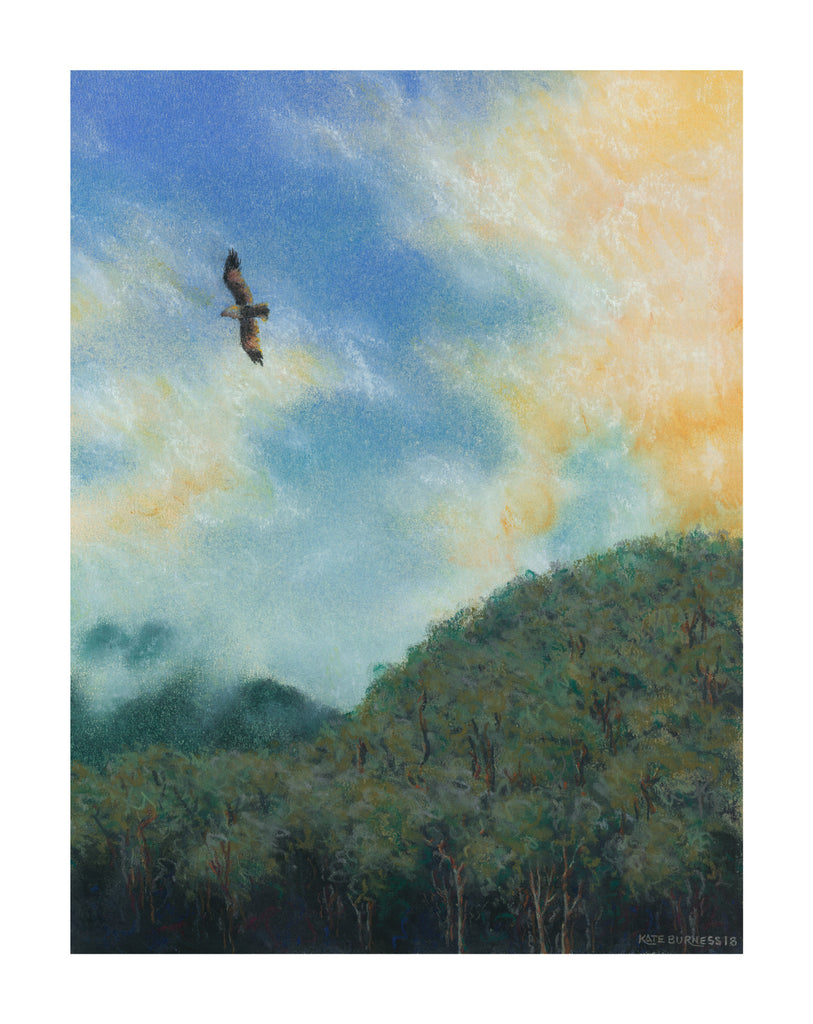 Eagle
This image was created for a poem by Kevin Moran, "Kaitiaki", as part of his book "Water Protectors".
Te Pouakai, is Maori for the giant eagle that once inhabited Aotearoa, New Zealand.
Kevin's poem envisions Te Pouakai as Kaitiaki/ guardian of Te Waikorupupu Springs.
Te Waikoropupū Springs are the largest freshwater springs in New Zealand, the largest cold water springs in the Southern Hemisphere and contain some of the purest water ever measured.
Limited edition of 17, signed and numbered.
Printed on 310 gsm paper of the highest archival quality using the Giclee method.