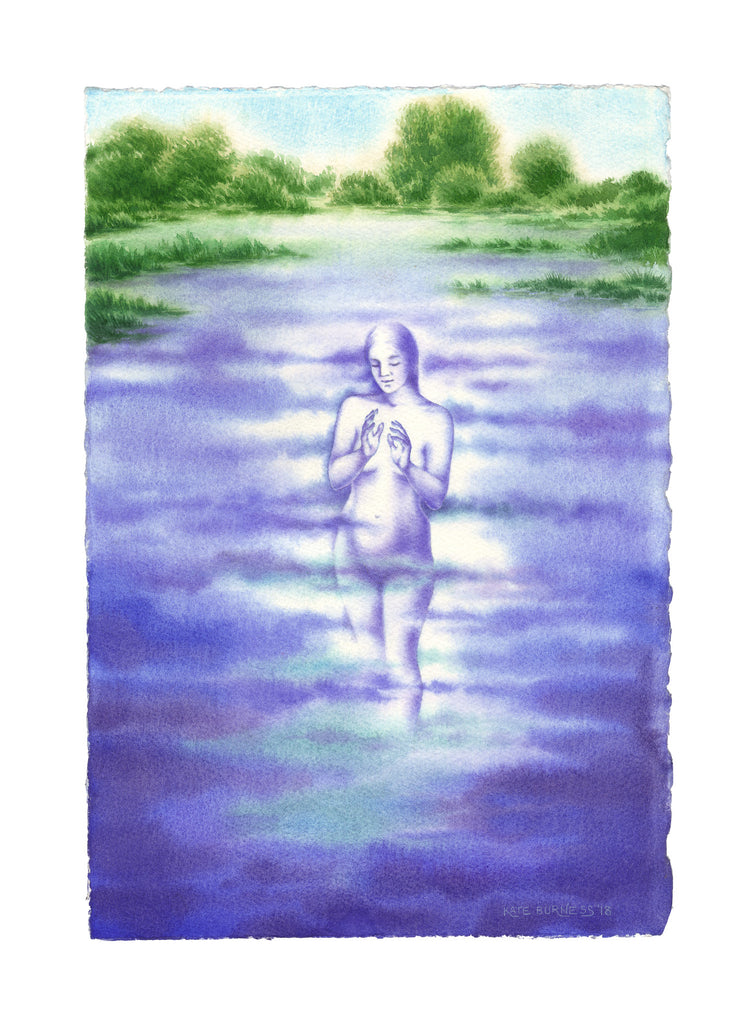 Living Being
This image was created for the book "Water Protectors", by Kevin Moran. 
The book was published to generate funding and to inform the wider community about the need to protect Te Waikorupupū Springs from the effects of intensive dairy farming.
Te Waikoropupū Springs are the largest freshwater springs in New Zealand, the largest cold water springs in the Southern Hemisphere and contain some of the purest water ever measured.
The Springs are near my home and I felt a strong feminine energy at this sacred and powerful place. 
For Maori, the Taniwha Huriawa, who lives at Te Waikorupupū, is one of the 3 main Taniwha of Aotearoa. Huriawa is known for her bravery, her wisdom and her gentle nature. Taniwha are highly respected and powerful beings who are considered Kaitiaki (protective guardians) of people and places. 
Limited edition of 17, signed and numbered.
Printed on 310 gsm paper of the highest archival quality using the Giclee method.