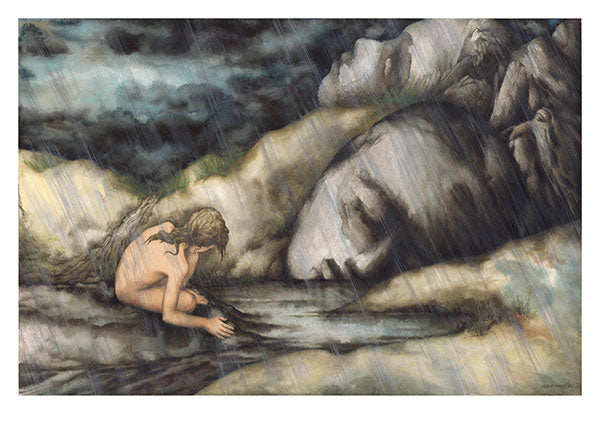 Sand and Mud and Rain
This is an illustration for a poem by Anne Bell, for a book we did together called "Wind on Your Face".
It's about a child imagining how it feels to be a part of the natural world.
Limited edition of 17, signed and numbered.

Printed on 310 gsm paper of the highest archival quality using the Giclee method.