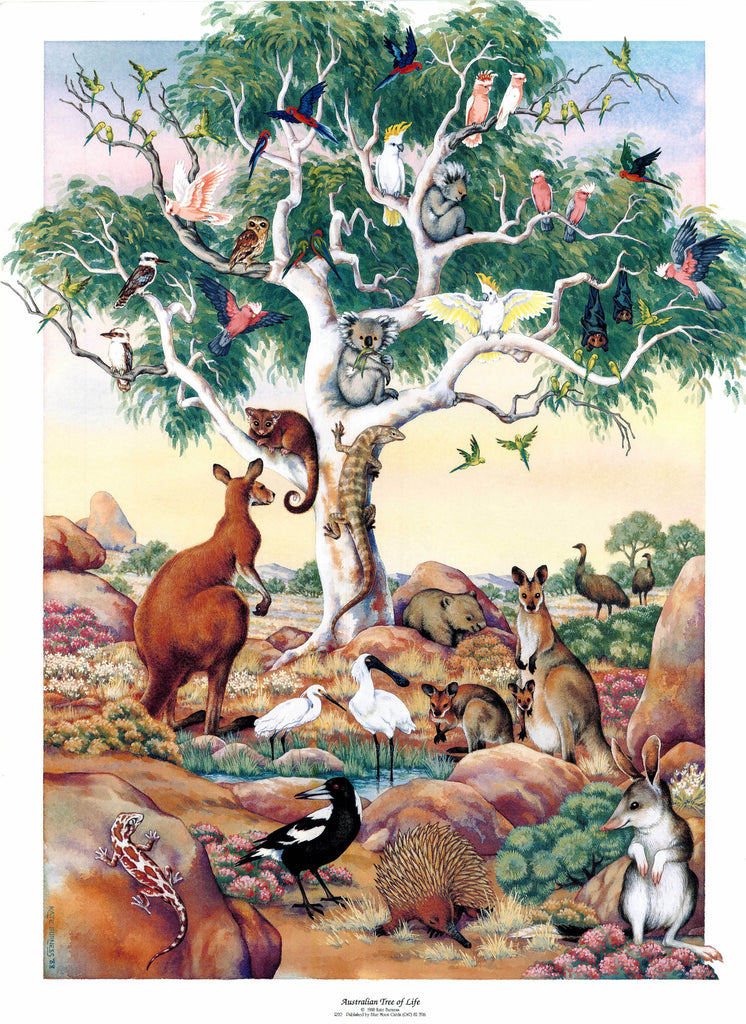 Australian Tree of Life, Special Offer
Print of the Australian Tree of Life by artist Kate Burness. Great for any Australian or a lover of Australia. Features many different animals of Australia such as the kangaroo, wallaby, birds and koala. Painted by Australian artist Kate Burness.
Special offer
This is a High-quality print but is not guaranteed archival quality. It is printed four colour offset on 280 gsm art paper.
Styles: watercolour, kangaroo, bird, koala, desert, tree of life, Australian birds, Australia, Australian artist, Australian wildlife