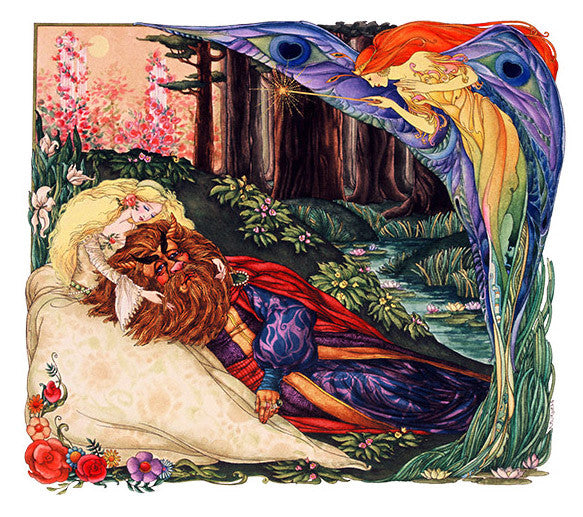 Beauty and the Beast
Print of the watercolour "Beauty and the Beast" by artist Kate Burness. This fantasy watercolour is a wonderful piece of art great for any storybook admirer and fan of Beauty And The Beast. 
Printed on 310 gsm paper of the highest archival quality using the Giclee method.
Style: fantasy, magical, painting, watercolour, Beauty and the Beast, Children's book, fairytale art